Shipping to Nigeria from abroad was halted during lockdown at the height of COVID 19. It gradually eased down and now things seem to have normalized.
I decided to write this article to throw light on my experience in buying a laptop abroad and getting it shipped to Nigeria, as compared to looking or waiting for a friend/someone to bring an electronic you bought, when he/she comes to Nigeria.
About 3 months to the end of last year (2021), my laptop motherboard crashed. I thought to buy another motherboard, because I didn't want to part with the laptop. I went to computer village, thinking I will be able to find the motherboard but with no luck.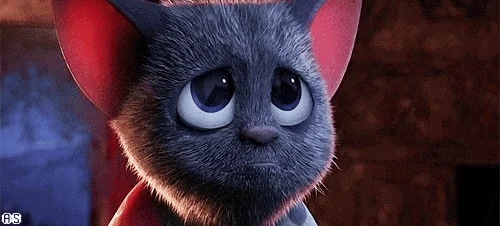 I then decided to buy a new laptop but I wanted to buy it from abroad, rather than in Nigeria, because the laptops are more expensive, probably, due to the taxes, import duties and all.
I searched for laptop deals on the net and came across websites like Amazon, BestBuy, Newegg and Acerrectified.
These websites mostly offer free delivery to the US. The issue I had was that I couldn't afford a brand new laptop with the kind of specifications I wanted, so I bought a used one, which was relatively new but not in the original package. I then needed a friend abroad to review the laptop first before shipping it to Nigeria, in the case that there were issues with the laptop or it was not in line with the specifications listed on their website.
They eventually delivered the laptop to my friend and everything was in order.
Now, how do I get the laptop to Nigeria, as soon as possible?
Since my job in website design and media services relies mainly on the use of a computer, I couldn't wait for someone to bring it to Nigeria for free, so I had to use a delivery company.
I checked a variety of companies like:
Fedex
DHL
UPS
Parcelmonkey
MyUS, etc.
They were beyond my budget, especially when compared to the exchange rate and the money I spent on the laptop, I had limited funds.
One of the shipping companies I came across, which was affordable was Aramex. I had used them before but not directly. Sometime ago I bought a set of Laptop RAMs from Amazon and Amazon sent the delivery through Aramex.
I decided to use them and they were affordable, at N51,248.35, based on the other options and reliable, though they delayed in the delivery, due to COVID 19 restrictions.
I then came across another company called SGK Global Shipping Services, through my friend, and their delivery was way cheaper, at $32 for a 3kg item, though it takes about 15days to get your item delivered, as long as your product gets to their US office before they ship for the week. When shopping you are to use their office location as your address, in order to take advantage of US free delivery.
Finally, I recently stumbled on another company, called, Heroshe. I was impressed by their platform, as well as their affordability, at $5/1lb. When you register on their website, you get a US address which you use when shopping abroad. Also their delivery is about 10-14days.
Another issue I had was paying my friend for the laptop. I found out that the cost of transferring foreign currency to an account abroad was sizeable, so I had to find a different option.
I then decided to use bureau exchange to get the money I needed to refund my friend and used Paypal to send the money. Their rate, compared to the transfer rate from Nigerian Banks was way better.
You can also shop on aliexpress.com that offers free delivery but it can take over a month for the item to be delivered.
I hope this article will be helpful to you when shipping to Nigeria.
If you are interested in getting a good deal on shipping services, via SGK Global Shipping Services, fill the form below.